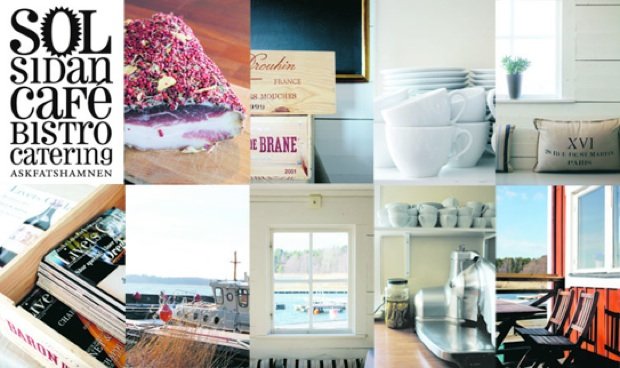 An extraordinary experience with a combination of full-day sailing with a skipper, good food from Bistro Solsidan ("Sunny side") in the harbour at Dalarö, staying overnight for 2-6 people and finally breakfast at Dalarös own bakery.
The tour is also available on weekdays from June through August.
You sleep onboard the boat on you own in the harbour of Dalarö, and you will be served a two-course dinner at the Bistro Solsidan situated in the harbour. Get the feeling of what it's like to have your own yacht for a day! In the morning of the next day, you will be served breakfast with freshly baked bread at the nearby lokal bakery and have time for taking walks in Dalarö or going to the closeby sandy beach. Or – add yet another day of sailing! This is the perfect honeymoon weekend or gift for anyone who needs that little extra luxury in life. Or maybe you and your friends or family just want a different experience!
The boat has two separate cabind, each sleeping two people plus a common space (sleeps two more) where you can relax in kerosene lamplight until sleep takes over and you go to bed. The boat is prepared for you with freshly laundered linen and comfy blankets and pillows. You have the boat at your disposal until 9am the second day. Dalarö is really a place worth visiting, so we recommend you plan for staying the day and exploring the old archipelago village, the beaches and restaurants! Close by the harbour you may rent kayaks , Stand Up Paddleboard , or try your hand at kite surfing . See more under the menu "About Dalarö" for more information and links.
Availability:
On reqest!
Prices:
Price incl 2 persons: 8 990 SEK
Extra person: 1900 SEK (up to max 6 p)
Extra day's sailing (8 hrs) 2 persons incl lunch: 7000 SEK
Extra person, extra day: 950 SEK
Extra half day incl 2 p: 4500 SEK
Extra person, extra half day: 550 SEK
Included:
Full day sailing with skipper
Sailing lessons if you wish
Staying on board overnight
All meals from local restaurants, Bistro Solsidan and Dalarö Bakery
Waterproof sailing jacket and trousers
Inflatable lifejackets
Bedding, sheets and towels
No experience needed. All guests have to be over 18 years.
Deposit will be asked for during your time on board on your own.
Booking:
Send your request to us and we will answer as soon as possible!