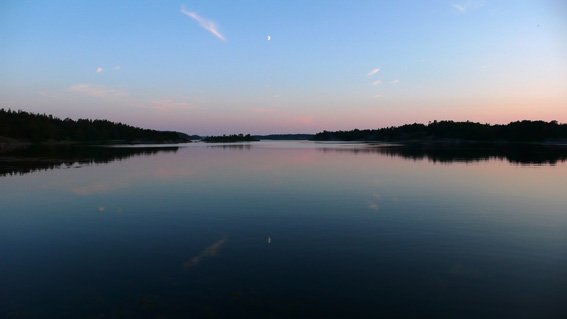 Sunset sailing in the Archipelago of Stockholm
Sailing can be a lovely way to relax after a day in town – come join us on a sunset sailing tour in the archipelago! Within one hour's reach of Stockholm, you can enjoy a 3-hour sailing trip that takes you out to the islands surrounding Dalarö. This tour is generally available on weekdays, Monday to Thursday (not on weekends).
During spring and autumn, you will experience dusk and maybe sunset. During the height of summer, the Swedish evenings are long and light, with extended magical twilight hours.
Various evenings during May -September, Monday -Thursday. 17.30-20.30
Where
Departure and landing Dalarö, Askfatshamnen
Prices
Chartering the boat: 3995 SEK incl 2 p. Extra persons: 550SEK pp. Children 5-15: 275 SEK pp.
Included
Loan of waterproof clothing for adults
Loan of lifejackets for adults and children
Refreshments, teas and coffees and snacks according to the season
Brief overview and introduction to sailing
Send us a request! Please specify the number of people and your desired dates.