Book a sailboat and skipper for you and your friends and family and spend a full day exploring the Stockholm archipelago. Your skipper will guide you through the labyrinth of islands, and share with you the gems of the archipelago, stopping for lunch in a sheltered bay and bringing you back again by 5 pm.
Price from SEK 2 154/person, based on a booking of five adults.
A shorter tour that lets you try your hand at sailing and still have time for other activities
such as kayaking, or getting a delicious meal at one of the restaurants in Dalarö.
A great option if you are curious about the archipelago and want to experience it up close and by sea!
Price from SEK 1 514/person, based on a booking of five adults.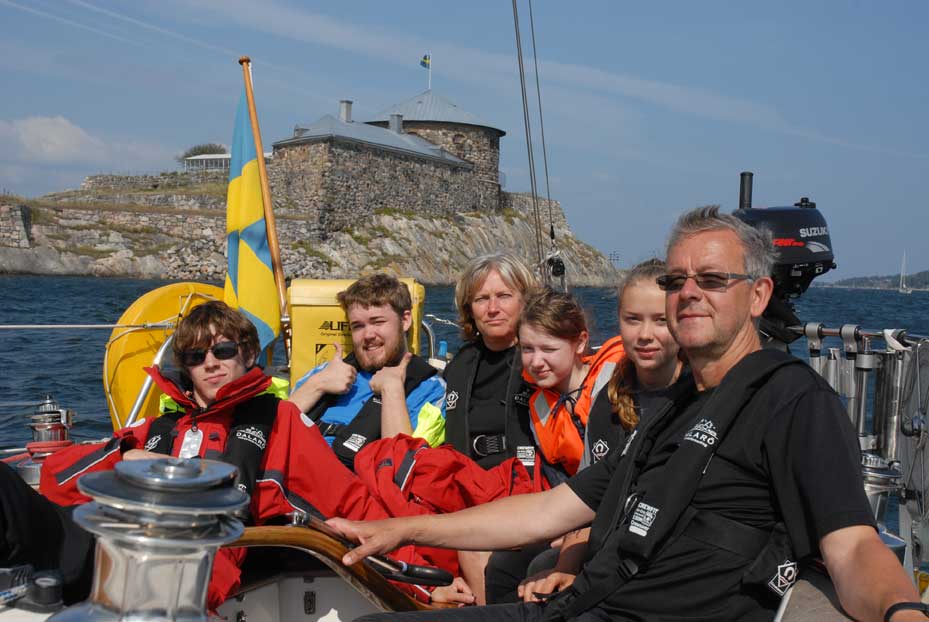 Do you dream of cruising between the skerries and islets of the archipelago, dropping anchor for the night in a secluded creek and falling asleep to the soft sounds of nature? Our proficient skippers welcome you aboard their yachts and let you discover the gems of the Stockholm archipelago. Together with family and friends you can sail for two, three or as many days as you wish!
Price from SEK 5 386/person, based on a booking of four adults.