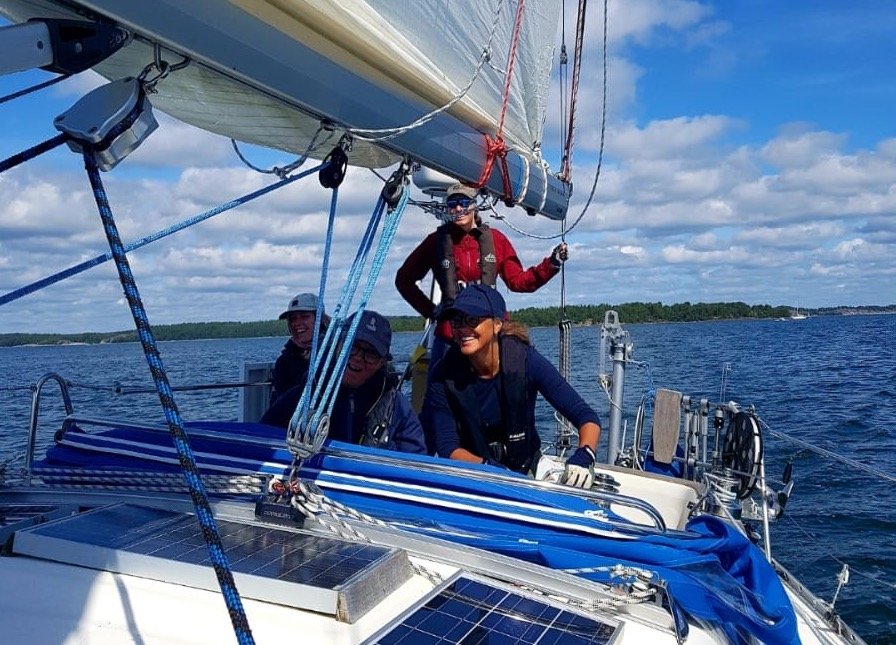 Private instructor on your own sailing boat
To bring a private instructor/coach on board your own boat is a brilliant way for you and your family or friends to learn all you need to safely take your boat out on the waters. Perhaps you just bought your very first boat and wish to go through the basics? We help you to check the rigging and advice you on how to safely manoeuvre and dock the boat, as well as how to put up the sails and make the most out of its sailing capacities. In short, we are happy to help you make the most out of your own boat!
A sail coach can also be used to raise your competence to the next level. A course focusing on your spinnaker equipment? A review of the boat prior to your first race, or perhaps taking on board our super trimmer to help you maximize speed and trim? Or are you in for a special treat when it comes to navigating in the archipelago? 
We really enjoy coaching in a personal way and we have lots of competence in our team!
Our coaches in Stockholm and their competences
Birgitta Silfverhielm: all practical issues on board, sailing coach, spinnaker and code sails, long distance sailing
Anna Drougge: sailing on a higher level – professional race training, modern sails, spinnaker, advanced sail and rig trimming
Thomas Bindzau: all kinds of sailing – cruising, racing, spinnaker training
Ulrika Lewander: all kinds of sailing – maneuvering, navigation and cruising
Jonas Dolk: sail racing, sail trimming and maneuvering of both sailingboats and motor boats

Availability
Available from April until October.
Your boat should be situated no further away than 150 km from Stockholm.
Prices
Sailboat coaching:
3 695 SEK, 4 hours for 1-2 persons
5 295 SEK, 6 hours for 1-2 persons
6 895 SEK, 8 hours for 1-2 persons
9 995 SEK, 2 days of 6 hours for 1-2 persons
13 295 SEK, 2 days of 6 hours for 1-2 persons
Prices include 6% VAT.
Conditions
Minimum booking is 4 hours. If your boat is further away than 100 km from Stockholm, we want you to book 6 hours per day.
Travel cost for the coach adds to the course fee with 6.50 SEK/km.
Your boat has to be insured and be equipped for reducing the sail area in case of strong wind. You are always the responsible skipper on board, our coach is an advisor.
Booking
Fill out the contact form and we will put you in touch with one of our coaches. When the two of you have agreed on time and place, we send you a link for payment by credit card or Swish.
In the comment field, please state the type of boat and where it is moored, and what you would like to focus on during the coaching session. Also state three dates in order of preference.
For full terms and conditions, please read more here (most importantly no. 9).