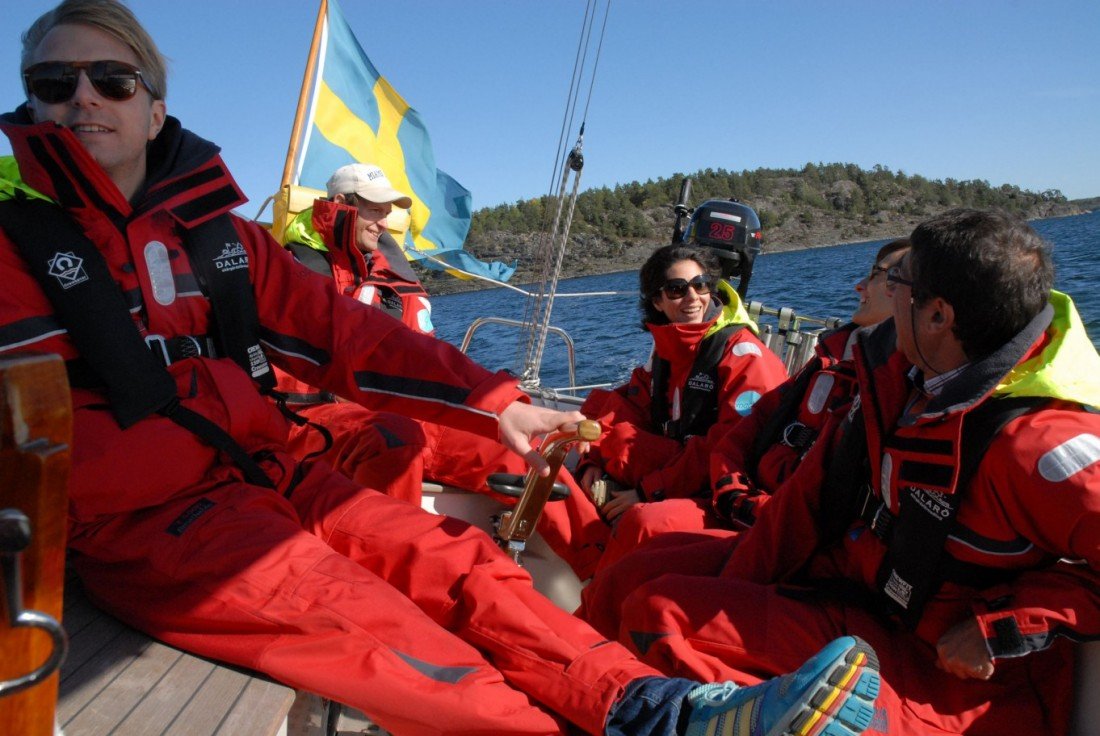 Full day sailing tour in the Stockholm Archipelago
You will be entering on a full day sailing tour from nine to five, under safe guidance. You will get the opportunity to experience a dream under sail! You and your family or friends book the whole boat and get it for yourself. Your skipper will guide you to the pearls of the archipelago. You will also be introduced to sailing if you are a beginner. And regardless your experience, you are welcome to take part of handling the boat under sail.
The tour will bring you from Dalarö all the way to the outer islands, if the weather permits. We anchor in a safe bay to have lunch, and you get the chance to take a swim or row a trip with the dinghy. Enjoy being out with a sailboat and experience boating, nature and wildlife at the same time, in, as far as we know, the most beautiful archipelago available. This tour is suitable if you want to catch both to learn a little about sailing and to relax.
Availability
From May to October, for avaliable days please refer to our booking system.
Time and place
We sail between 9 and 5. The point of departure is most often Dalarö, but can sometimes be othter spots in the archipelago;  Åva or Svinninge marina.
Prices:
Skippered charter: One full day of sailing, including 2 adults: 6500 SEK. Each extra person pays 750 kr. Children 5 – 15 years old; 375 kr. Max 6-10 persons in a group (adults and children) depending on boat size.
We do not take children younger than 5 years on board for safety reasons.
The trip includes:
Skipper
Life wests for kids and adults
Wind- and waterproof clothing for adults
Coffee/The "fika"
Sailing instructions
Add at your choice:
Lunch catering from our local Delis: 165 sek per person
WELCOME TO THE 2022 SEASON!
CONTACT US TO MAKE A RESERVATION