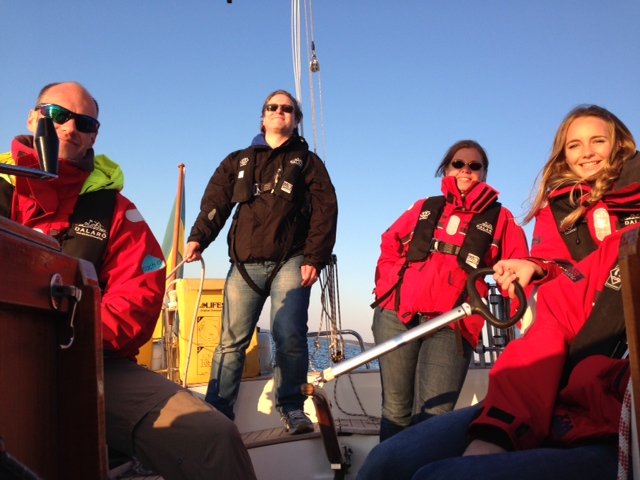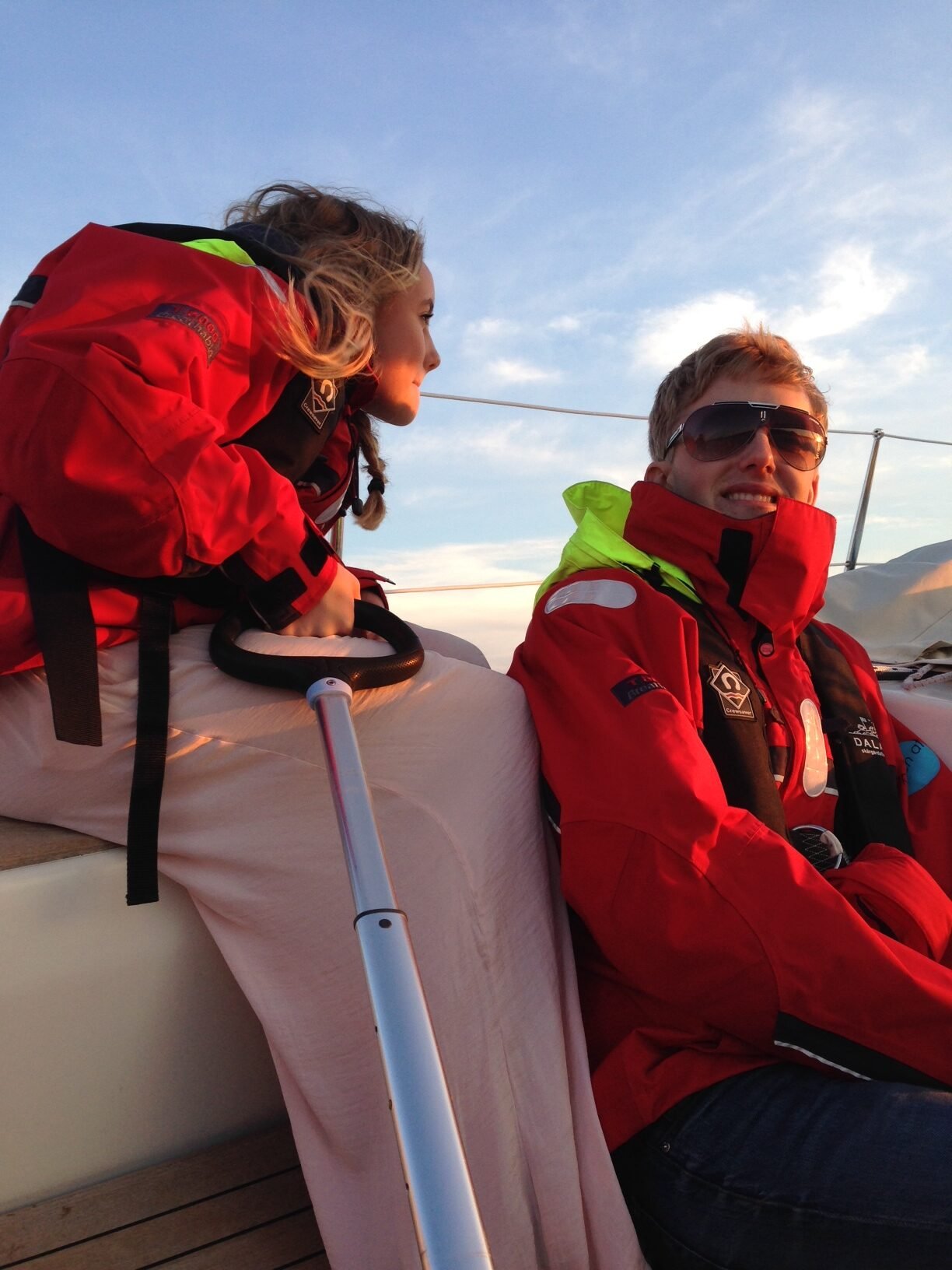 Private sailing course
Do you want to learn how to sail on your own, with family and friends? Do you want to customise your own content? Then a private sailing course is for you!
This course begins by renting a boat with instructor and, in consultation with us, decide on the level with which you want to learn. We can offer sailing courses according to the general Swedish sailing course levels, or completely adapt the course according to your needs.
Who can attend the course?
Even if you have no experience whatsoever, we start from the basics and go from there.  Whichever skills and experience you already have, we can bring you to the next level at your own pace. The age limit for this course is 16 years.
Content of the course
Since all our boats are situated in the Stockholm archipelago, it's simple and natural to practice archipelago sailing and navigation. Our boats, 35-36 feet, are each owned by our instructors and are safe, well equipped and fast yachts which make all of them fun and easy to sail.
If you wish to tailor your course to a specific goal, here are some examples:
Maybe you are a beginner without any experience and would like some guidance in how to take your boat out of the dock for the first time. Perhaps you also need someone to show you what all those lines and equipment are for and how to use them.

You might want to learn how to plan a safe route through the archipelago and how to find a natural harbour for the night according to weather forecasts and chart information.

Or you might want to focus on how to trim your sails so that you can get the most speed out of your boat.  Maybe you want to learn to hoist and use a spinnaker? Perhaps you want to learn to sail by night, navigating from lighthouses to buoys… Or maybe you just want to train safe manoeuvring in a harbour. It's completely up to you!
The goal of this private course is that you will have accomplished what you wanted to learn with an experienced instructor by your side coaching you toward your goals,  giving you more encouragement to explore deeper into the art of sailing, thus learning more than you could have ever imagined!
How long does it take to learn how to sail?
It depends on the person – we are all different when it comes to learning – but generally, the first sailing course serves as an introduction to the tools and techniques of sailing. To get a broader understanding of sailing and to be able to safely handle a boat on your own you will need more time behind the tiller in various water and weather conditions. Nevertheless, after our first sailing course, you will be ready to start training on your own!
For a private sailing course for beginners, we recommend two days if you are two people. If you are a group of three or four, we recommend that you book three days. If you wish only a brief introduction to sailing, one day will do!
About our boats and skippers
When you take a course with Vind o Vatten you meet sailing instructors who are passionate about what they do, who instruct on their own boats and who nourish a close relationship with the Stockholm archipelago. You will be sailing a well equipped and comfortable boat sized about 35-36 feet. We provide wind- and waterproof clothing and comfortable life vests.
Our instructors are well educated and experienced – they have Ship's Officer class VIII and have long experience from archipelago sailing, sail racing and off shore sailing. Since we sail our own boats, we know them well! 
Read more about our boats and skippers/instructors!
Accommodation and food
Our sailing courses take place in the daytime, which means that you will need to find accommodation overnight.  We will be happy to help you to find accommodations in Dalarö or in the nearby area, if you do not live in or around Stockholm.
You have the option of bringing your own lunch, or, you can pay an extra SEK 170 and we will arrange your lunch onboard through our local deli who is accustomed to catering to our guests. Coffee/tea and a snack is included for all guests.

Welcome aboard!
Please contact us on the content and length of your course before you book.
Availability:
The time frame is 9 am – 5 pm for one, two or three day courses, but if you wish to sail at other times we can adapt to your request.
Our instructors and boats are available from May to September.
Price:
SEK 7 995 per day (8 hours) for 2 persons
Price per additional person: SEK 925 per day
Included in the price:

Boat and instructor
Life jackets
Wind- and waterproof clothing and sailing gloves
Fuel
Time to practice – in the private sailing course we accept a maximum of 5 participants.

This way you will each get enough time to practise on the chosen elements.
Not included:

You have the option of bringing your own lunch or we can order a lunch sallad from Dalarö Bakery at a price of approximately SEK 170/person. You can book this lunch directly with your skipper. 

If you want to take the exam for the Sailing Certificate (Seglarintyg), an extra SEK 350 is added for the examination. The certificate is registered in the "NFB Boat Certificate" app, which costs SEK 75 to download.  See more info here. To be paid by Swish or cash.