Vind o Vatten offers skipper/instructor-led sailing tours and adventures in the Stockholm archipelago for individuals, families, tourists and small groups.
We sail comfortable boats between 35 and 36 foot. We also offer coaching and training on your own sailing boat.
Vind o Vatten was founded in 2005 and our core idea is to share our passion for the unique sailing waters of the Stockholm archipelago. We adapt our trips to customer requirements, and we also teach sailing on all levels while discovering the beauty of the archipelago. 
We are a small yacht operator who offer anything from short day trips to sailing tours with overnight accommodation that can last up to several days. The skippers sail their own boats and they take between one and six guests on day trips, and up to four guests on overnight tours.
Our ports of departure are Dalarö and Svinninge marina, both of them with direct access to the Stockholm archipelago with all its islands and small islets. It takes less than an hour to get to us by car from the Stockholm city centre, and you can easily reach us by public transport. On request, we can also start sailing tours from other sites in the archipelago of Stockholm.
The owner of Vind o Vatten, Birgitta Silfverhielm, is a qualified and experienced sailor and instructor who has been in the business since 1987. Birgitta runs Vind o Vatten together with Ulrika Lewander and Karin Modigh, two skippers and coaches who also take care of customer support and marketing. Together with the other coaches, skippers and instructors we make a highly qualified team including a couple of Sweden's best sailors!
Over the years we have received guests from all over the world, and we look forward to keep sharing our passion for sailing in the Stockholm archipelago with visitors from far and near. We sail in English, French and Swedish.
We warmly welcome you aboard!
/Birgitta, Karin and Ulrika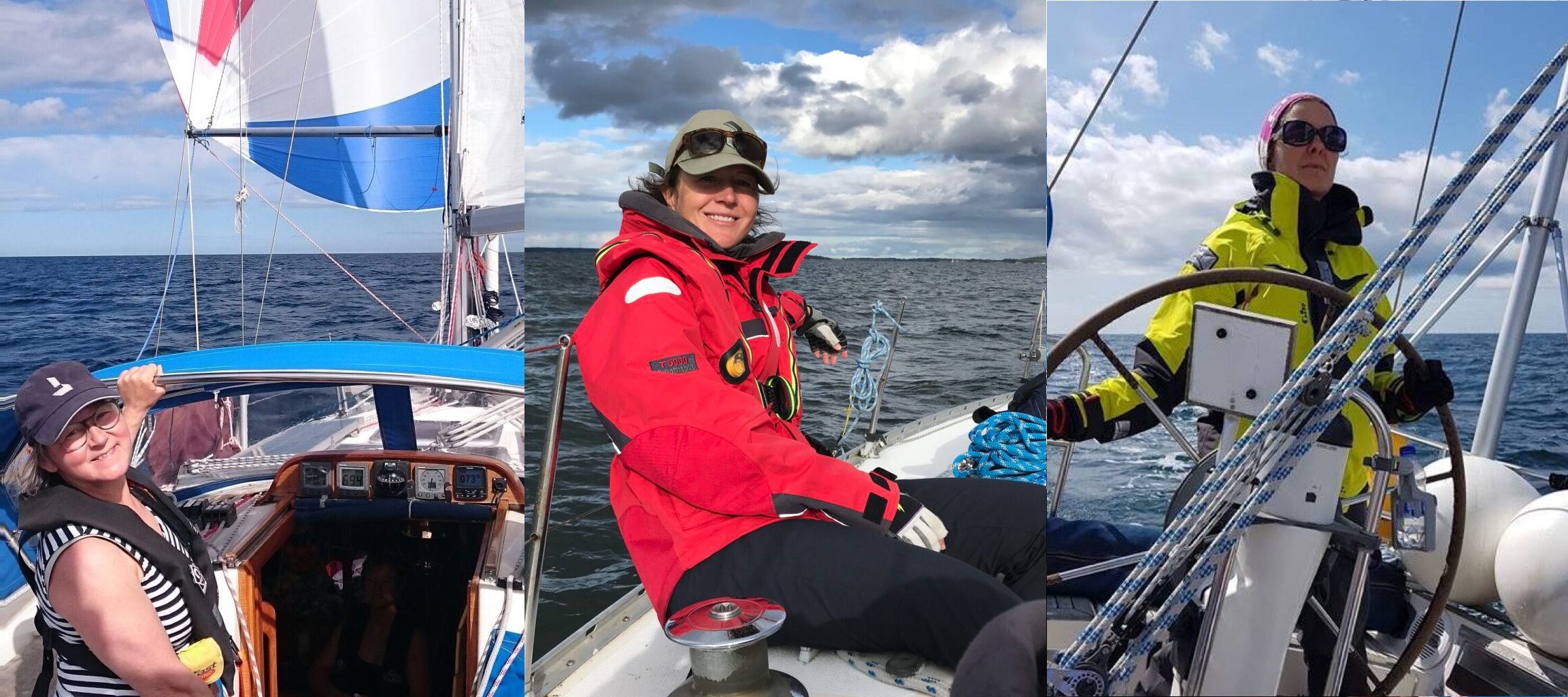 Vind o Vatten meets all the requirements for boats and skippers set by the Swedish Transport Agency and other authorities. Our participants and guests are insured while sailing with us and we provide both life jackets and sailing clothes. The skippers sail their own boats and the majority of us are women. Welcome to a unique yacht operator!